When it comes to meeting other swingers out in the world, we are always on the lookout for signs that someone is a swinger.
As it stands right now, the most commonly accepted sign that someone is a swinger is for them to display an upside-down pineapple. This is not completely foolproof as some people just really love pineapples and are clueless about its more carnal meaning.
Over the years a lot of rumors and a good bit of mythology have developed over secret swinger signs. Below are some of the more common, and not-so-common things, that might signal that someone is in the swinging lifestyle, but probably don't.
Pampas Grass
This swingers myth has become so widespread that apparently, it has even hurt the sale of pampas grass. This is truly a shame since it is a hardy, low-maintenance plant, perfect for modern low-water landscaping.
The story is that back in the '70s, pampas grass in the front yard was supposed to be a secret sign that someone was a swinger. I can only wonder who started this one originally as a way to sling mud at their neighbors and it just caught on like wildfire.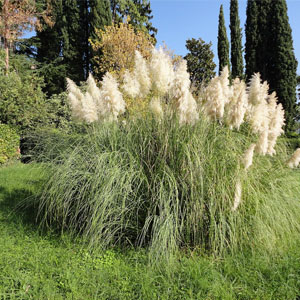 From a practical standpoint, can you imagine ever seeing pampas grass in someone's front yard, walking up and saying "I see your grass… Care to give it a go with me and the missus?"
Do Amish Stars on Your Door Say You're a Swinger?
Whether you call them Amish Barn Stars, Barnstars, or Pennsylvania Stars, for a few years now, the idea that one of these stars on your house means you are a swinger.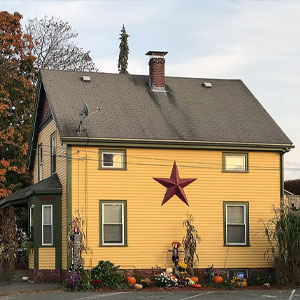 As Internet-generated myths go, this one is a close second to the Slenderman. As far as I can track down, this myth started as a prank back in 2007 and like most things on the Internet, it took off on its own. This post on StripersOnline.com claims that they started the rumor that a star on your house meant you were a swinger as a joke.
The truth is that these metal five-pointed stars are really just a symbol of good luck. So don't start hitting on your farmer friends with stars on their houses.
The Shocking Meaning of Upside Down Pineapples
If anything comes close to being a go-to swingers symbol, it is an upside-down pineapple. Of course, the issue is that lots of people love pineapples and are not into the lifestyle. That being said, displaying a pineapple, especially an upside-down pineapple is generally looked at with suspicion of being a sign that you are a swinger.
As the supposed rules go, a pineapple on your porch or on a post at your gate means that you are hosting a swingers party. An upside-down pineapple whether an actual one or a pin or on a shirt is commonly understood to mean that you are looking for a swingers party.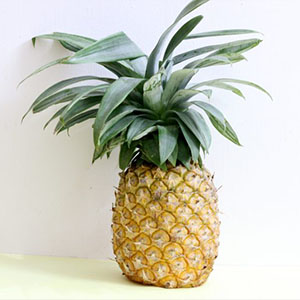 This probably started out as a symbol because, in olden times, a pineapple was a symbol that represents hospitality and welcoming, so it is commonly seen on door knockers and the like. Welcoming does make sense for a swingers symbol.
More often than not, displaying upside pineapples winds up being a joke that friends play on each other, with them doing things like secretly putting upside-down pineapple stickers on friends' RV before they head out on trips.
Sometimes people talk about decorating their doors on cruise ships with them when allowed. Honestly, that seems like a really tough way to meet people since very few people will ever walk by your stateroom door. Better to wear a shirt with an upside-down pineapple or pin with one inverted.
As swinger symbols go though, some pineapple jewelry or shirts with upside-down pineapples on them seem like a fun way to troll for some like-minded folks. If you have had bad luck with wearing a pineapple shirt or doing the upside-down pineapple-in-the-cart trick, let me know!
One last thing that is talked about, when it comes to using pineapples to meet swingers, is going to the grocery store and putting an upside-down pineapple in your cart. At some point, I will need to give this a try and see if anyone ever says anything. Might be a fun experiment. I'm hard-pressed to imagine anyone approaching me at the store, and find it even harder to imagine that I'd be interested.
Swingers and Colored Loofas
While most of these swinger symbols exist as more myth than truth, at least in The Villages in Florida, colored loofas tied to your golf cart indicate that you are ready to have some fun. The villages even put out a color code guide to make sure there was no confusion.
| Swinger Loofa Color | Meaning |
| --- | --- |
| White | Novice swinger (newbie) |
| Purple | Voyeur or you like to watch |
| Pink | You only like soft swaps |
| Blue | Full swap but only a little |
| Yellow | Full swap but still nervous |
| Black | Full swap and lots of it |
| Teal | Bisexual – You want it all |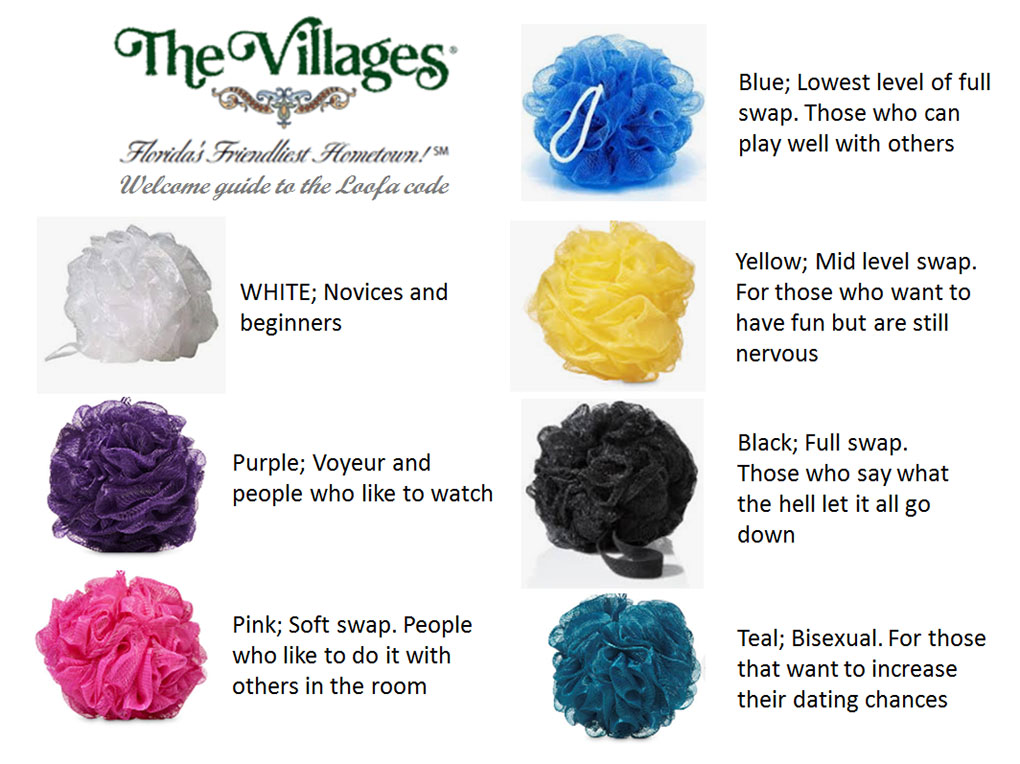 If you aren't familiar with The Villages, it is a massive retirement community of about 150,000 retired people that apparently love to party. They seriously be wildin' down at the villages.
As an autonomous community, there are a ton of rules about what you can't do there, typical for any gated community, but getting your groove thing on has a green light, so much so that The Villages is said to have the highest rate of STDs in the country. Apparently the old folks like raw dogging it.
Things seriously are crazy down in Florida and the old folks there are not ready to let their party days do yet. Drinking and public sex are not uncommon in the town square.
According to the Plaid Zebra, "a married 68-year-old woman became a folk hero after getting arrested with a 49-year-old man for having sex in the square at Lake Sumter Landing. The cops brought her to jail and a Villages restaurant named a drink after her — Sex on the Square. It involves whipped cream and a cherry."
Red and Black Swingers Symbol
One of the more commercial attempts at making a universal swingers symbol, this red and black swingers symbol is meant to literally represent a swing. I'm pretty sure the sole source for this being a swingers symbol is the company selling a line of swinger jewelry.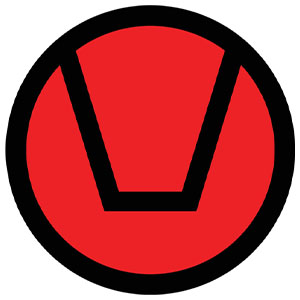 In all fairness, I can't give them any grief for trying to make a buck and you will for sure know that someone is a swinger if they are wearing any jewelry with this symbol. That being said, it looks a bit too much like it looks on an evil organization's logo in a comic book.
More Random Swinger Symbols
Beyond the commonly talked about swingers symbols, there are plenty of other supposed swingers symbols, all of which are completely unreliable and moderately ridiculous.
A woman wears an anklet on her right leg

A woman wears an anklet on her left leg
Pink flamingos or lawn gnomes particular for RV life
White landscaping rocks in someone's front yard
Wearing a thumb ring
Wearing a toe ring
A man or woman wearing a red ball cap
Switching the wedding ring to the right hand
Yin-Yang tattoo
Pink or purple decorations in the front yard
A fire pit in the yard
A hot tub in the yard
I'm pretty sure the hot tub thing is a leftover from the '70s when only really hip party people had them, and as for a fire pit meaning you are a swinger, someone might want to tell all the rednecks because they all have one.
I hope you have enjoyed this list of super-secret swingers symbols and signs, even if they aren't actually that useful for finding other people in the lifestyle. If you have any others to add to the list or have had experiences with any of these, do let me know!
---
Photo Credits/References